Who doesn't love having the chance to bag some free swag? Sweepstakes are a simple and relatively inexpensive way to drive some serious traffic to your site and to build a team of advocates for your brand.
Successful sweepstakes can help to promote your company, services, or products, generate some great leads, and ultimately increase sales. They make an excellent marketing strategy and if done right will strengthen the relationship between customer and company.
It's all well and good creating a great giveaway, but what you really need to know before you launch is how to promote your sweepstakes. No matter how great your giveaway is, if customers aren't aware that you're running it, what's the point? Promotion can seem overwhelming, so you need to have a strategic plan in place. Here are some easy ways to promote your sweepstakes so you and your customers can be winners.
1. Write an Engaging Blog Post
If you already have a popular blog with loyal readers, blog posts are an excellent way to inform them about any upcoming giveaways. Your dedicated following might not need much convincing to enter one of your sweepstakes, but vivid and enticing copy will mean that they seriously won't want to miss out.
Make sure you provide a direct link to your landing page or other places that they can enter, and schedule the post to go live at a strategic time—possibly on the day the sweepstakes launches. And, most importantly, don't forget the required legal disclaimers.
2. Create a Landing Page
Creating a landing page can mean the difference between a wildly popular giveaway and one that passes people by. It provides a distinct and linkable place where people can go to enter the sweepstakes, and it makes the promotion appear professional and well-organized.
Ensure that you include an engaging headline on the landing page with a description of the prize taking center stage. Also, feature an exciting graphic or promotional video of the prize, a simple entry form, an area to share the giveaway on social media, and the legal disclaimers with a link to the official rules.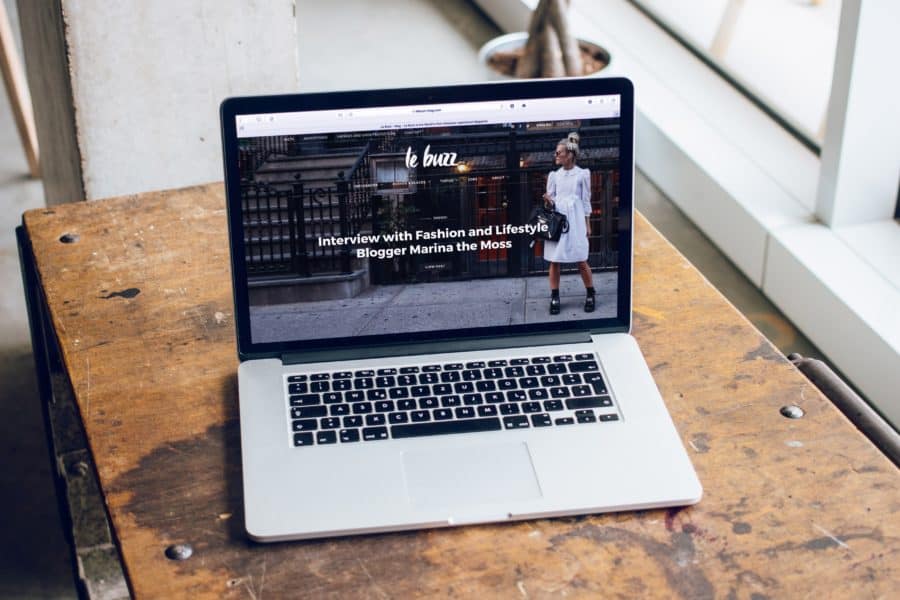 3. Provide a Link from Your Homepage
If you have an established website, it is well worth featuring your sweepstakes front and center to all of your visitors. Make sure that you use a visually eye-catching image and place the entry form somewhere your visitors can intuitively discover it.
Utilizing widgets, pop-ups, and sidebars is also a great way to ensure that guests don't leave without grabbing the chance to win (make sure those legal disclaimers are placed before the fold). Another clever way to get people entering on the spot is to create a sense of urgency by using a countdown timer.
4. Ramp Up Your Social Media
This one may seem obvious. Of course you were planning on promoting your sweepstakes on social media! Although this is a no-brainer way to inform your followers of the giveaway, you can also encourage them to retweet or share your posts so that you can gain exposure further afield.
Create a number of pre-scheduled posts, and make sure that you have some eye-catching and consistent images prepared that you can use across channels, along with a tempting description of the prize on offer. This strategy will be most effective if you use a multi-channel approach. Here are some ideas for using a few of the most popular networks:
Twitter—Use fun and well thought out hashtags alongside striking pictures; also include a direct link to the entry form.
Facebook—Create a post that includes all of the relevant information. You can pay a small fee to increase your post visibility using Facebook Boost.
Instagram—Post a captivating image of the grand prize and chose your campaign hashtag carefully—the right one could make it go viral!
You can gain a good idea of traffic and engagement rates from Facebook and Twitter because they have the added bonus of analytics, which show you how many people have looked at your sweepstakes post or tweets. This can help with improving your strategy for promoting sweepstakes in the future. Be sure to use an FTC friendly hashtag (like #sweepstakes) and the minimum required legal disclaimers for social media.
5. How to Promote Sweepstakes through Email
This is one of the simplest and cheapest ways of promoting your sweepstakes. Use your current email list to inform past leads and customers about your exciting giveaway. You could send out a teaser email dropping a few hints as to what the prize is—which will generate buzz and intrigue—or write a full-on newsletter detailing when the sweepstakes is going live and where to enter.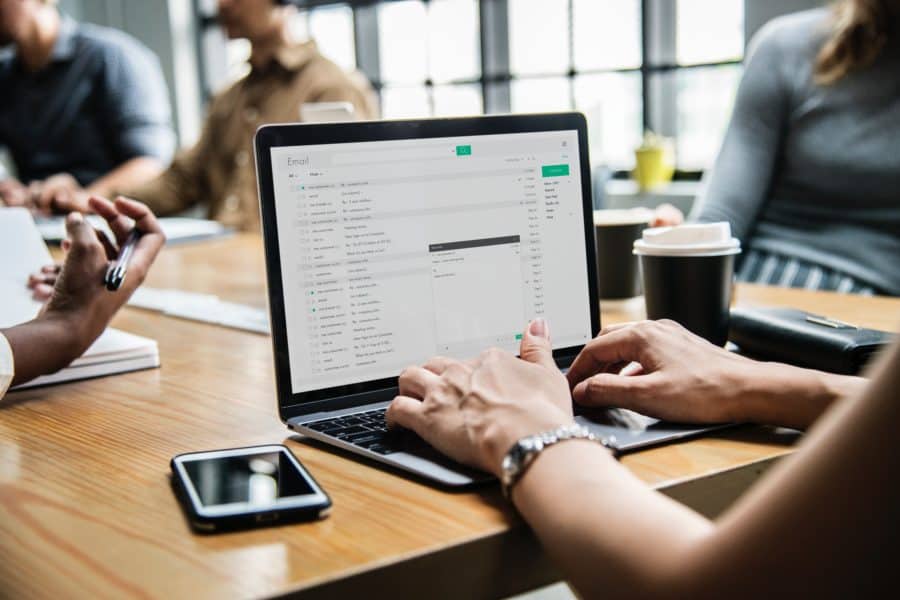 Obviously, this strategy is limited to people who've already given you their information in the past, but they may end up sharing it with others (particularly if you give them a reason to do so!) Another strategy could be to include a link on your email signature so that whenever you message your contacts, they get a little reminder.
The promotion doesn't have to end when the sweepstakes has begun either; send out more reminder emails throughout the event to encourage participants to return to your site for more entries.
6. Post on Sweepstakes Directories
Sweepstakes directories are a great way to reach a wider and more diverse audience. 'Comping' has become increasingly popular, and thousands of people visit these sites daily, searching for the ideal prize.
Unfortunately, the fact that these sites attract freebie hunters means that they might not be the best choice if you are trying to build a dedicated audience through your sweepstakes. Despite this, they are still a reasonably reliable method of increasing exposure and numbers (they are, in fact, consumers!). Ensure that you provide a link to your landing page in the post.
Here are some of the best websites you can use to drive traffic to your sweepstakes:
7. Get It on Reddit
Reddit is a great place to create a community and a buzz around your sweepstakes. When posting here, you need to be discerning about which subreddits you utilize. Find the subreddits that truly apply to your niche rather than posting in any old thread, and your sweepstakes should have an influx of excited entrants. Redditors can be brutal when it comes to promotion, though, so do your best to share things as naturally as possible.
8. Gain Endorsement from Celebs and Influencers
Get those stars to shine a light on your giveaway. The title 'influencer' says it all; these people can have a big impact on the number of entries you accrue. Identify the influencers who have the most pull for your target audience, and look for celebs who have large followings, but who aren't so famous that working with them will break the bank.
Reaching out to them can take time and effort, so ensure that you contact them well in advance with all the relevant information and the schedule of the giveaway—they are very busy and important people, you know.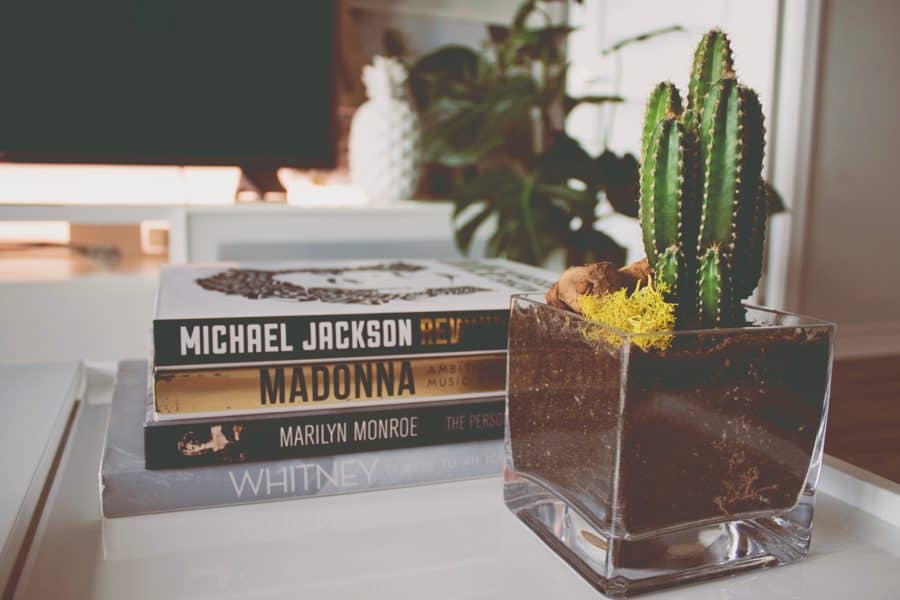 9. Reach out to Bloggers
Bloggers love running giveaways, and there are so many blogs to choose from nowadays that you could be spoiled for choice. Find a number of bloggers who write passionately about your niche and reach out to them with an email explaining the giveaway and what's in it for them.
For example, you might offer to send them your product or service in return for a review or giveaway announcement (keep in mind however, many serious bloggers have an additional fee for the service they provide), or you could offer extra entries to visitors who agree to blog about your giveaway on their site. Some blogs are dedicated exclusively to promoting giveaways so consider contacting them as well. Again, initiate contact well in advance of the launch.
10. Partner with Other Companies
Two companies are better than one when it comes to marketing, and joining forces can be an excellent way to reach a wider audience and give away bigger and better prizes. Plan some strategic outreach, looking to like-minded companies that have the same target audience as you but are not in direct competition with you.
You can create a database of these companies to revisit whenever you need to reach out for a little support. Ask the company to contribute their product or service to your contest and offer to do the same for them.
11. Promote Sweepstakes with a Press Release
Go back to basics with an old school press release. Although this strategy may seem a little outdated, press releases can still work to pique the interest of magazine style websites like PopSugar, particularly if you are able to create a compelling narrative around the prize you are giving away.
Use your writing skills to generate excitement about your contest and describe the grand prize in irresistible prose. There are plenty of great places to distribute your press release for a fee, such as PRWeb and PRNewswire. Worth the extra money considering these are the venues pop-culture websites look to for content (that means, your sweepstakes could be shared with millions of readers for a small press release fee).
12. Broadcast to the Online World
Nowadays, all you need to capture some attention-grabbing visuals is your smartphone. Film is probably the most effective medium to move people, so it is a great choice for generating excitement around your sweepstakes. Choose from Instagram or YouTube to provide entrants with sneak peeks of prizes or full promo videos (don't forget to include your legal disclaimers on your ends screens).
13. Offer Enticing Incentives
People love a bonus! Encourage and motivate people to enter your sweepstakes by offering bonus entries or rewarding entrants with a discount code.
An excellent way to make your sweepstakes take off is by giving participants additional entries for getting their friends to sign up. They will be motivated to do this because the more people they invite the more likely they are to win, and also, we know that people are more likely to sign up to something if someone in their social network has.
A sweepstakes administrator will advise you on how to structure your "refer-a-friend" promotion and discount code offer as both have certain requirements and limitations sponsor's must adhere to.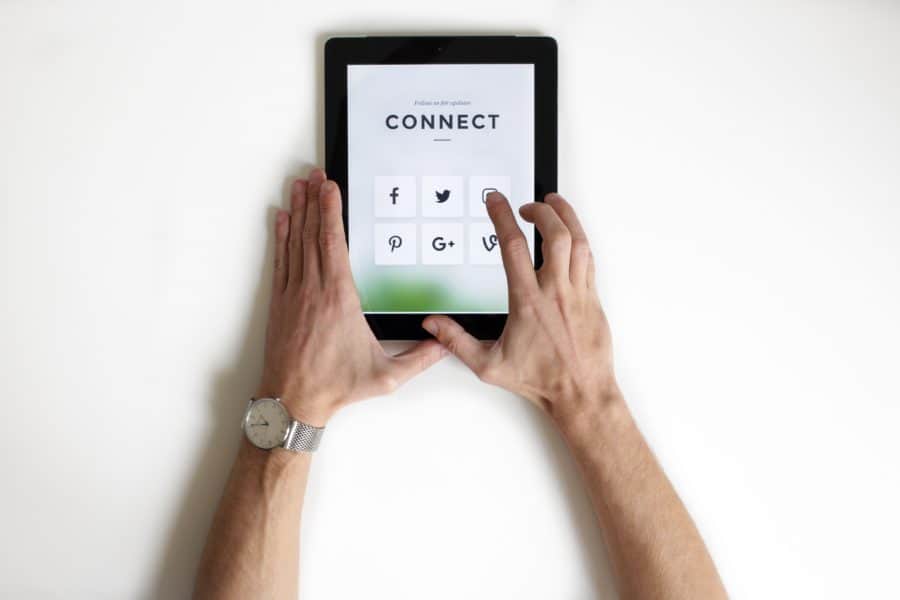 14. How to Promote Sweepstakes through Paid Ads
This one isn't necessarily going to be cheap but it will get you access to some big audiences and give you great ROI if you do it right. Ads are an excellent way to access people who aren't already in your customer pool.
You can buy ads on blogs or websites, but make sure you do this in advance as it can take a while for the details to be finalized. Social media advertising can actually be affordable and more targeted and will certainly drive eyeballs to your giveaway. Here are a few platforms that you could consider starting with:
• Facebook ads
• Reddit promoted posts
• Promoted posts on twitter
• Pinterest promoted pins
15. Postcards with Your Packages
Sometimes, it's nice to get offline and do things in the real world. If you regularly ship products to customers, include a card containing the details of the sweepstakes. Even if the customer doesn't choose to enter themselves, they might pass it on to a friend or family member.
16. Reach Out When the Giveaway Is Over
It might seem odd to promote a sweepstakes when it's finished, but keeping in touch with participants is a really important aspect of sustaining the relationship you have built. Don't forget to email the entrants to communicate your gratitude once the sweepstakes has ended—this will leave them feeling appreciated and could mean repeat customers for you.
You can also use this email to inform participants of any upcoming contests or other giveaways, and perhaps use a quote from the previous winner encouraging people to enter.
We hope that the above suggestions have offered you some insight into how to promote your sweepstakes in an effective and simple way. Now—ready, set, go and promote!