The age of social media has rapidly transformed the way we communicate and do business. Almost everyone with a mobile device or access to the internet is connected to social media. Facebook has 2.32 billion monthly active users according to their January 2019 report, whilst Instagram has surpassed 1 billion active users. These channels are too massive to ignore, and any businesses, regardless of industry or size, shouldn't ignore their advertising potential.
In the past few years, brands have taken traditional marketing tactics and implemented them online. One such tactic, online promotions, are used to reach new users or engage with existing ones. The following guide explains how to execute social media contests and sweepstakes, exploring their potential, their limitations, and the laws applicable when creating online promotions.
Social media and the law
Federal and state governments have created strict consumer protection laws pertaining to general promotion structure, certain industries (such as the alcoholic beverage industry) and social media. These laws are set forth to ensure that businesses stay transparent, consumers are protected and that private data stays secure.
A well-known example is the "No Purchase Necessary" requirement for games of chance.  Sponsors cannot ask entrants to make a purchase or put forth too much effort to enter a sweepstakes or giveaway. All entrants must have an equal opportunity to win, regardless of their method of entry, so sponsors are required to offer a FREE Alternative method of entry (AMOE).
Facebook has a policy page that outlines the rules surrounding administering a promotion on their social platform. Apart from stating that the promotion must adhere to their rules, it also mentions that the promotion must comply with national laws. Further, it explicitly states that in no way is Facebook associated with the promotion. You can find out more about the promotional policy on their webpage.
Twitter's rules are less stringent and encourage businesses to conduct such promotions, so long as they comply with general laws and regulations. They discourage spammy tactics and ask that the promotion doesn't ask users to retweet continuously or duplicate the same tweets.
Instagram and Pinterest follow suit and offer a similar breakdown on using social media promotions on their platforms.
Regardless of which social platform you choose, consult a sweepstakes administration company to review the promotion structure and ensure legal compliance of your promotion.
The different types of social media promotions
Businesses can take advantage of several different types of promotions. Sweepstakes and contests (legal in the U.S) are both popular choices, whilst lotteries (prohibited in the U.S. unless instituted at the state level) and raffles (a type of lottery for non-profits) have restricted uses on social media.
Sweepstakes
A sweepstakes is a game of chance, whereby the winners are randomly selected. All entries are assigned a random number that is grouped together prior to winner selection. An independent auditor or software will then draw or select the winning numbers. Furthermore, to ensure fairness and sweepstakes legality, a third-party observer will inspect the system prior to the drawing. Large companies or brands can use a sweepstakes administrator to handle winner selection to ensure that the sweepstakes complies with giveaway laws.
Sweepstakes that are constructed properly are not considered gambling because they do not require consideration. Consideration, in a gambling context, is defined as a value exchange (such as a product purchase) or too much  effort carried out by the participant in order to partake or win (such as the requirement to sit for a lengthily presentation).

Due to the low barriers to entry around sweepstakes, they are capable of getting more traction on social media and generating significantly more awareness.
Contests
Contests are skill-based, and the winners are determined on the merit of their performance or from meeting certain judging criteria. In a contest, participants will be required to perform a measurable task that is later judged and scored before a winner is selected.
A contest often requires considerably more effort or action by the entrant than a sweepstakes. This means those entering are more invested in the brand or interested in the prize, compared to simply providing contact details in a sweepstakes. This eliminates the property of chance, thus making it legal under national and state law.
When implementing a contest, the sponsor must provide clear instructions on what is expected from participants and how the winners will be chosen. A breakdown of the scorecard or judging process should be included in the official rules. The judges will need to ensure they follow this structure
when selecting the winners.
A primary benefit of running a contest is it provides valuable marketing material and engagement for the business. For example, if the players are needing to write an essay or take a video, this user-generated content can be re-purposed and promoted by the sponsor at a later date.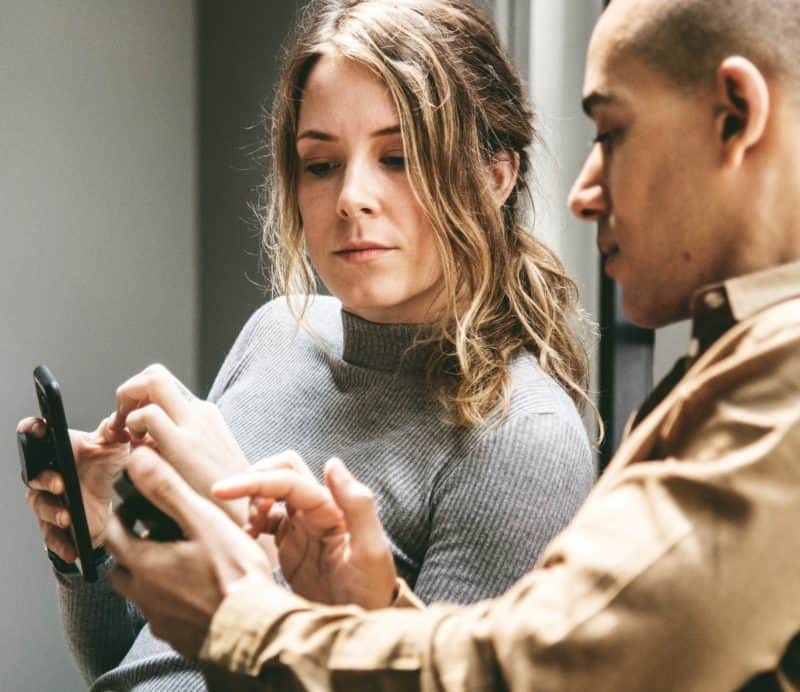 Lotteries
A lottery is a form of gambling that involves selecting or drawing numbers. A lottery is a game of luck, similar to that of a sweepstakes, but requires an entry fee. It is typically performed in order to raise  funds and played by a large population. There can be multiple winners or no winners at all, depending on the numbers drawn. In most states, only the government can run lotteries.
If your sweepstakes or contest requires an entrant to make a purchase it is then considered illegal and classified as a lottery. As mentioned earlier, an AMOE and the term "No Purchase Necessary" needs to be put in place to avoid either promotion being regarded as an illegal lottery.
Raffles
Under the law, a raffle is considered a lottery. However, a raffle is usually hosted to raise funds for a cause or support an event rather than get added to a prize pool.
Further, legislation around running a raffle has made it harder for non-profits to implement this as a consistent form of online marketing. Depending upon the state and jurisdiction, the non-profit may be required to pay taxes on any income generated from the raffle. The non-profit may also need to declare the total prize pool amount when it exceeds a certain value. In many states, the raffle cannot run on a continual basis (i.e. monthly or weekly), and in some states, raffles are outright banned. Non-profit organizations that want to run raffles should seek legal counsel before proceeding as requirements vary by state, county and city.
Creating a Promotional Sweepstakes
Sweepstakes are a popular and proven way to attract and engage with your target market. Sweepstakes can be aligned with a public holiday or major event (like Christmas or Black Friday). The promotion should be creative and designed around the specific interests of your target audience.
Social media users and followers typically enter a sweepstakes because they want to win a prize. To ensure you create excitement and get enough entries, select a prize that is relevant and valuable for them.
Sweepstakes rules and regulations
Each sweepstakes needs to adhere to federal and state legislation. Drafting the official rules is one of the most important elements of your sweepstakes, as this is not only your "official contract" with the public, but it also shows state regulators that you are complying with the various laws set forth. A business should not neglect having  bulletproof official rules as poorly-written or vague language could land you in hot water with the FTC and other government entities.
To protect consumers, a link to the sponsor's privacy policy should be included within the official rules. This lets participants know if and to what degree their personal information will be used for. Just like the official rules, the privacy policy is required by law when collecting certain data from consumers. Both can be created or reviewed by a lawyer to ensure they meet state and federal legislation.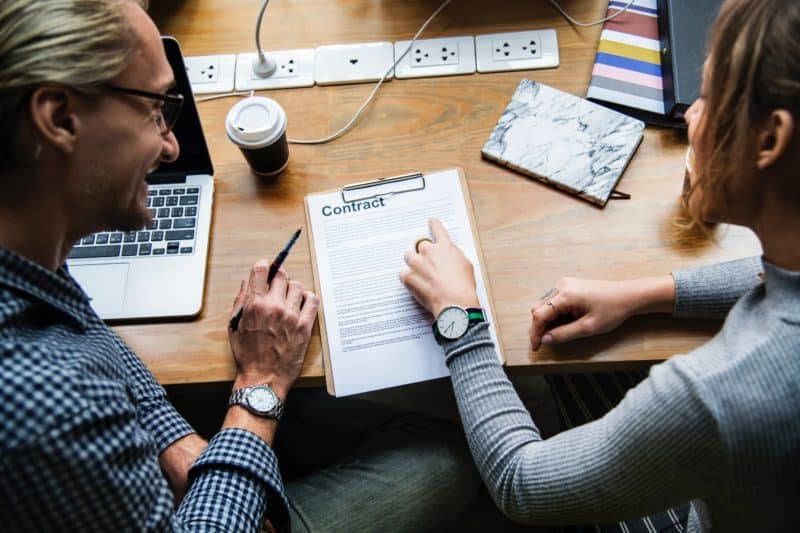 The official rules also need to describe eligibility requirements, details around prizes and dates, as well as, information regarding winner releases. Within the official rules, a section should state who is eligible to enter. Typically this lists an age requirement, residency status, and participating states.
The types of prizes and values of each must be included in the terms. Winners need to be informed of needing to sign an affidavit of eligibility and liability (a publicity release that gives the sponsors the freedom to share and promote details of the winner). The winner should also be made aware of whether they are responsible for paying taxes with regards to IRS and 1099-MISC.
The sweepstakes needs to be marketed to ensure it runs successfully. Advertising is key to a successful promotion.

On running a successful contest or sweepstakes

More people are active on social media than ever before. They use these platforms to browse for inspiration, engage with peers for advice, and conduct shopping. These social platforms are designed to assist brands in interacting with users, whether it be building awareness or conducting sales. Running online promotions, in the form of social media contests and sweepstakes, is a common way to boost brand recognition and purchases.
Although social media contests and sweepstakes, are a quick and easy way to build an audience and engage with users, we highly recommend taking every effort to ensure that your promotional campaign is legally compliant before moving forward.