These days, running a successful business is all about creative adaptation. One thing you cannot afford to get left behind on is social media trends. These days, companies both big and small are getting their clients involved in sweepstakes and contests as a way to strengthen brand awareness and drive user engagement.
If you are interested in joining in on this tried-and-true marketing technique, you may be interested in these social media contest and sweepstakes ideas for your business.
Find the Best Social Media Contest and Sweepstakes Ideas For Your Audience
Choosing the right contest or sweepstakes idea will either make or break your approach. As you read through our list, it is important to factor in things like your target audience and their interests.
Imagine offering a lawn mower to an apartment home clientele. It wouldn't work out would it? You'd also probably avoid asking an older demographic to take selfies. Bottom line: know your crowd and make the challenges and their rewards worth it for them. Once you understand what you are working with here are ten social media contest and sweepstakes ideas you cannot go wrong with.
#1 – Sharing Unique Photos
Photo challenges are super common but they never get old. In this case, you can get your social media contacts involved by asking them to share photos of themselves with the product. It could be a cake from a bakery featured in wedding photos. Or it could be a goofy photo of the client using your product in a unique way.
This gets other people interested in what you have to offer as they see everyday folks using them in real life. It could also be a great source of marketing material for your business, provided you obtain consent from the participants.
The way you structure this style of promotion can be tricky. For example, in a sweepstakes, you can ask them to share a photo, but you cannot require them to share a photo of your product as this insinuates they must first purchase it. However, you may not have the same compliance issues if the promotion is structured as a contest, whereby you can ask for product purchase. A sweepstakes administrator can guide you to ensure the promotion is compliant.
#2 – Compelling Testimonials
This is yet another common social media contest or sweepstakes idea that works wonders for businesses. In this case, you get customers to share their honest opinions and experiences with your business or the products.
You can choose a testimonial randomly or based on previously announced criteria. You may also choose to get the contestants further involved by giving them a chance to vote for the testimonials they found most honest and relatable.
Again, paying close attention to the structure will ensure you stay out of hot water with regulators, especially involving a public vote component in a skill based contest.
#3 – Creative Group Contests
Instead of appealing to just one individual, you can expand your contest to include groups. In this type of contest, you set challenges that need to be completed as a group with rewards that benefit everyone.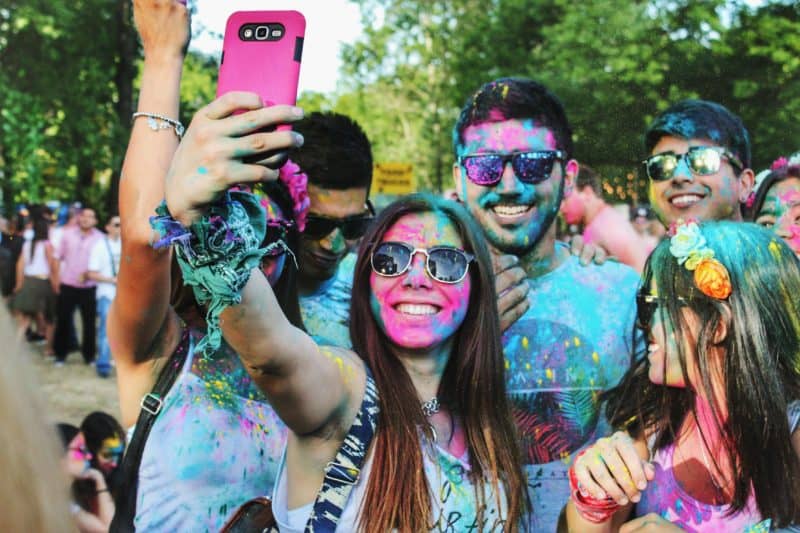 A great example in this case would be that of a group trivia challenge for a group trip reward or something of the sort. This is a great option particularly if your company values or the product you are marketing somehow relate to team effort.
#4 – "Caption this" Challenges
This is a really fun challenge mainly because it gives your clients a chance to get creative with their participation. The best way to do this is by posting a photograph of your product or other business-affiliated image and challenge your followers to come up with captions.
This is a great way to get your content trending and therefore create a bigger online buzz for your company. As with the testimonial, the winner in this case may be determined randomly or through voting.
#5 – Post Comments and Responses
This works with video social media posts, as well as blogs or website articles. It is also a great way to recognize and appreciate your most loyal clients. You may opt to reward the first certain number of people who leave comments. You could also choose to make this a recurring event especially if you have a fixed schedule for your online posts.
This will spur the competitive spirit among your social media followers, making them anticipate the next opportunity to contribute to future posts.  It is also a great way for your business to get an idea of what customers think and want.
#6 – Sharing Content From Your Page
Pretty much every social media platform allows people who view your content to share or repost it. This is a great way for your business to reach out to more people than those initially targeted by your mainstream campaigns. This "tell a friend to tell a friend" philosophy can help content go viral.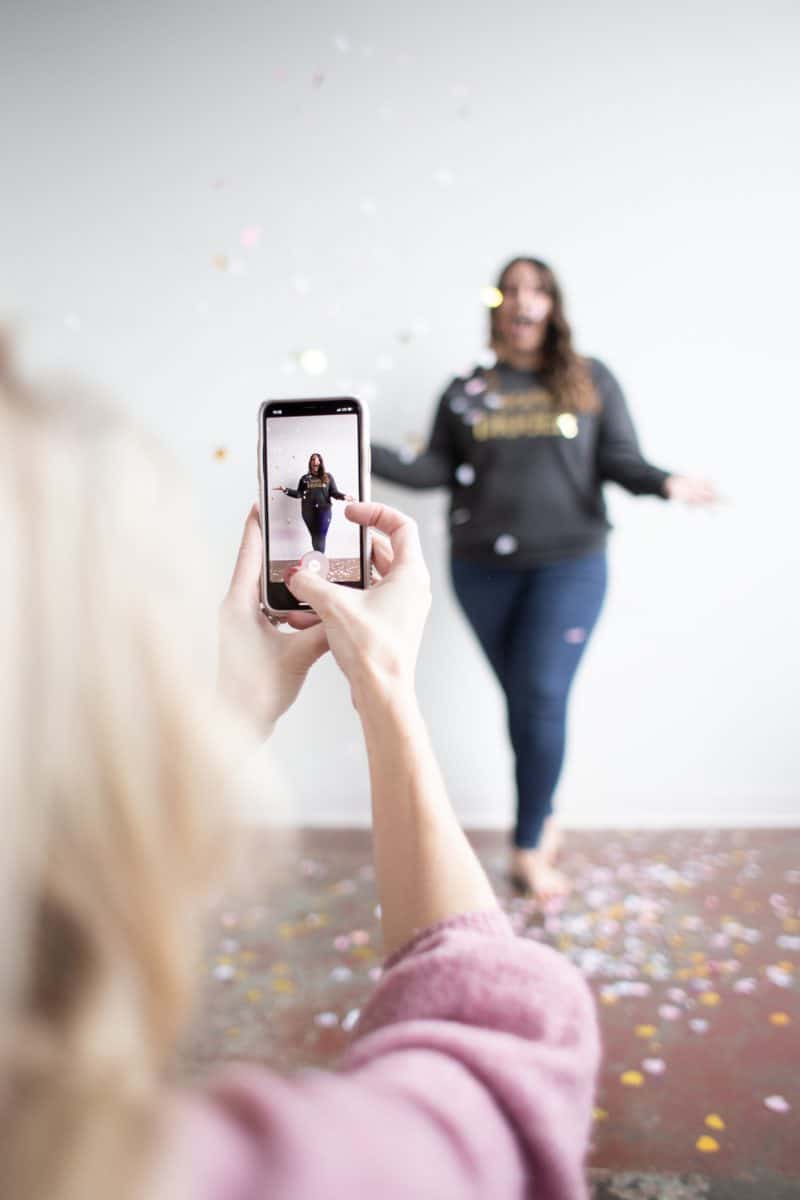 #7 – Instant Win Games and Other Sweepstakes
Instant win games are quickly becoming one of the most popular social media sweepstakes ideas. A common one is the spinning wheel challenge. It is a game of pure chance in which your clients get to spin the prize wheel by simply tapping on their screen and finding out right away if they won.
Another popular variation of this sweepstakes idea for businesses is one that involves answering trivia questions. You could ask followers a few questions about your business. If they do not already know a lot they will definitely learn as they do their research. An answer (correct or not) earns them the opportunity to advance forwaard to see if they've won an instan prize or overall grand prize at promotion's end.
#8 – Simple "Like" to Win Sweepstakes
These are really popular with businesses because more page activity leads to increased conversion from interest to sales. All entrants need to do is click that 'like' button (or its equivalent on your social platform of choice).
Certain plugins and other online platforms can facilitate the collection of entries and winner selection.
#9 – Sharing Personal Stories
This is different from testimonials, as the contestants do not have to talk about their experiences with your business. A great example would be having clients submit touching love stories for a Valentine's Day contest run by a bake
ry or confectionery. This gets people interested in your seasonal products without having a very aggressive marketing approach.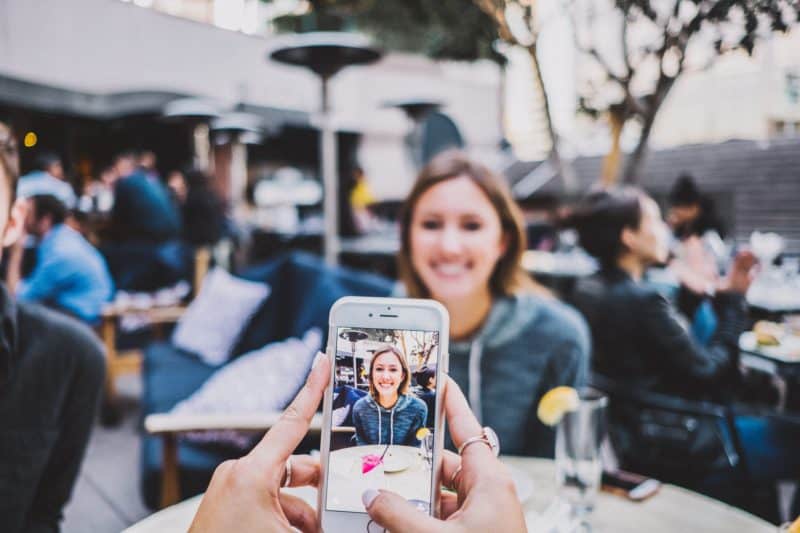 #10 – Trendy Hashtags
Finally, you can challenge your contestants to create social media tags that will get you trending on the platform. This works wonders for marketing on Facebook, Instagram, and Twitter. You can make it such that whoever comes up with the trendiest hashtag wins. It's that simple.
Benefits of Running Social Media Contests and Sweepstakes
If you aren't sold on whether or not running a social media contest or sweepstakes is really worth the effort, consider these top benefits they bring to your business:
They get your target audience interested and excited about your products or services.
They enable your participants to do marketing for you.
They increase activity on social media pages, which boosts your likeliness to show up in your audience's feed.
They help the brand interact with their target audience directly and respond to queries.
They allow you to gauge audience sentiment of the product or service and find opportunities for improvement.
They are easy to set up, just make sure you're in compliance with all federal and state sweepstakes regulations.
Social media contests and sweepstakes clearly have a lot to offer. If you aren't sure where to start, the options highlighted in this post should definitely come in handy.
Whether you run a simple photo contest or a call for personal essay submissions, getting your target audience engaging with your brand frequently can only help accelerate your growth.