Seamless Sweepstakes Management
Tailored for Agencies
Designed to your needs. Backed by legal professionals.
Engage your audience, entice new followers, and empower them to market for you. Here's how we'll help.
Agencies & their clients benefit from volume pricing so you can spend your marketing dollars elsewhere.
Whether you're representing one brand or several, we know your pace is fast. We'll assess the number of promotions you intend to pass our way and create a custom volume pricing solution allowing you to quickly provide numbers to your clients without having to wait for an official proposal. Time is money.  We get that.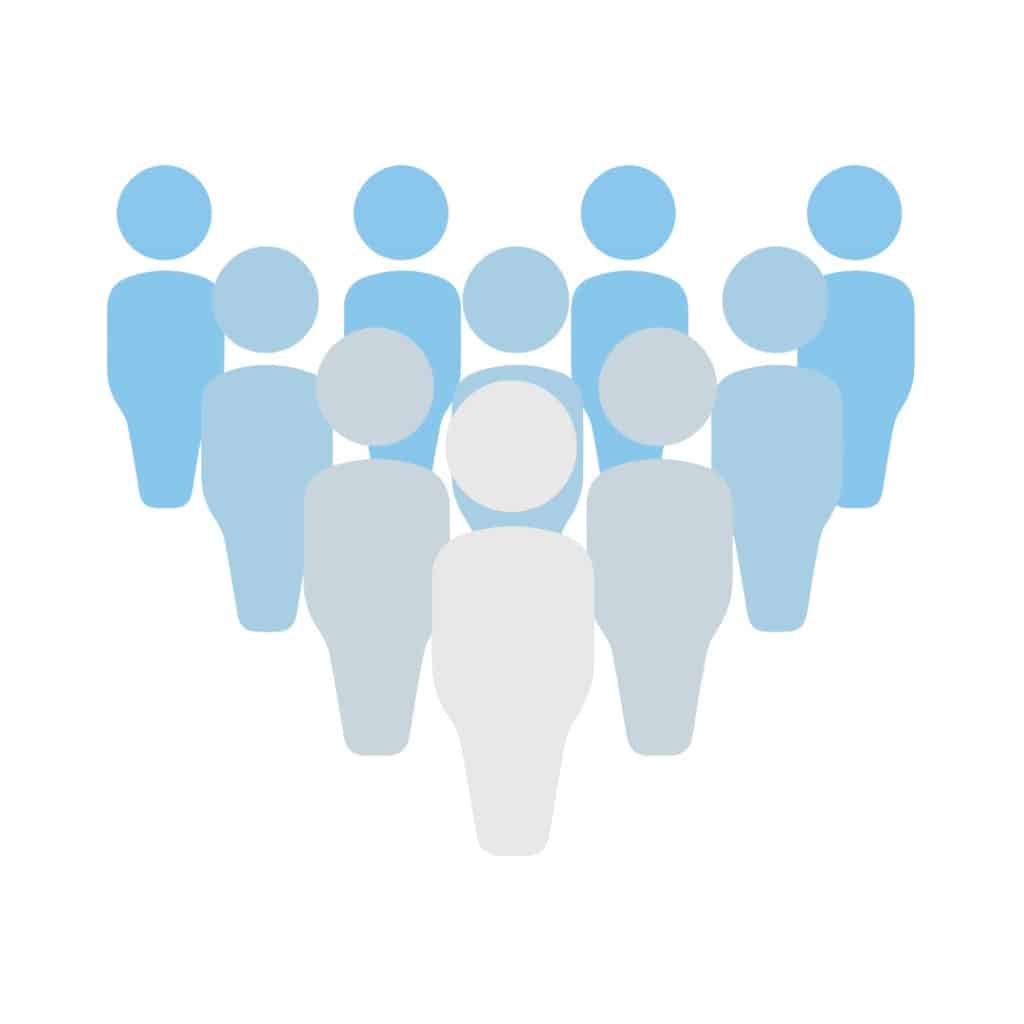 We handle every element of your client's promotions.
Whether they attract hundreds of entries or hundreds of thousands, we have the technology and know-how to help your client succeed. With our special pricing for agencies, we can help you achieve your goals in a cost-effective way.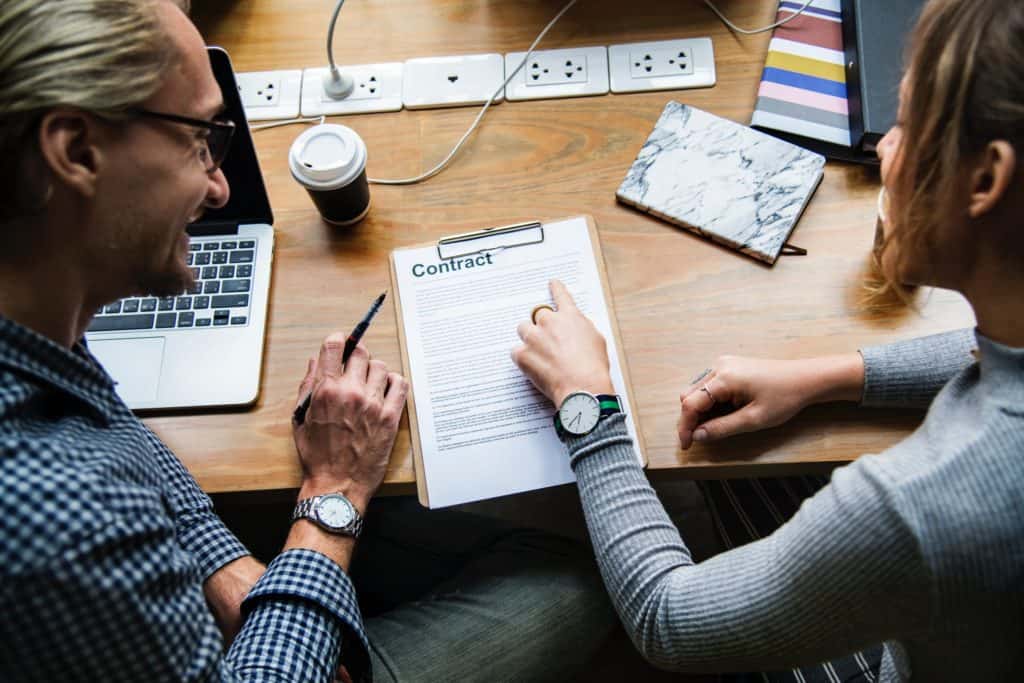 We ensure legal compliance with state laws, federal laws and regulated industries
Depending on where a promotion runs and your client's target audience, they'll need to comply with state laws and requirements. Based on the value of the prize, state registration and bonding may be required.
Federal, State, and International Legal Compliance
Bonding and Registration (US and International)
Alcohol Beverage compliance and approvals
State and Industry-specific Compliance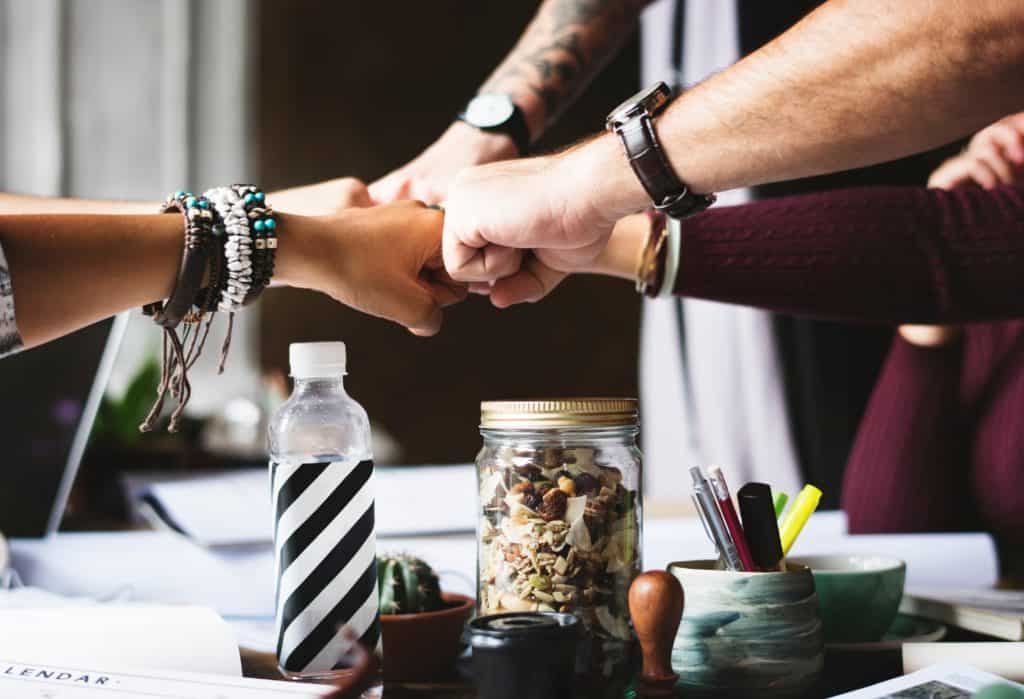 Our full-service sweepstakes administration services keep your client on the up and up.
Running a sweepstakes or contest smoothly and safely takes a lot of behind-the-scenes legwork. We've worked with brands of all sizes and have the expertise to ensure that you're prepared for anything.
Official Rules and Review of Promotional Materials
Entry collection, winner selection, notification, 1099's & more
Insurance and Indemnification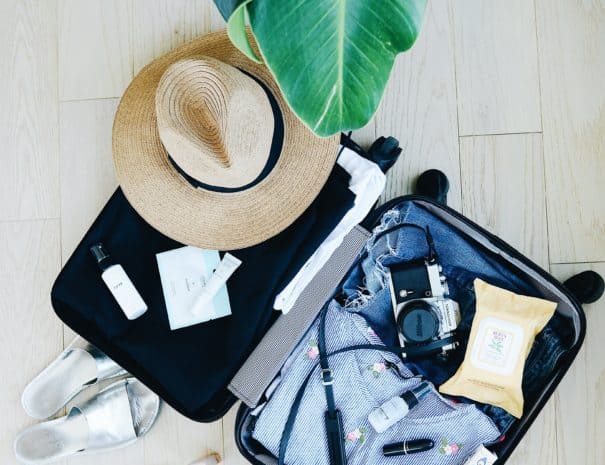 We've got your prize fulfillment covered.
With our professional prize fulfillment services, you have one less thing to think about. We'll store your prizes in our warehouse, purchase new ones, coordinate delivery of vehicles, and book trips for your winners.
Prize Concepting and Procurement

Procurement, Warehousing and Shipping
Prize Indemnity and Contingency Insurance
We create customized promotions to match your client's branding, top to bottom.

We work with brands directly and offer our services to agencies of all sizes looking for niche marketing solutions.  We assist with promotional strategy, graphic design, web development, social media promotions, online instant wins and more.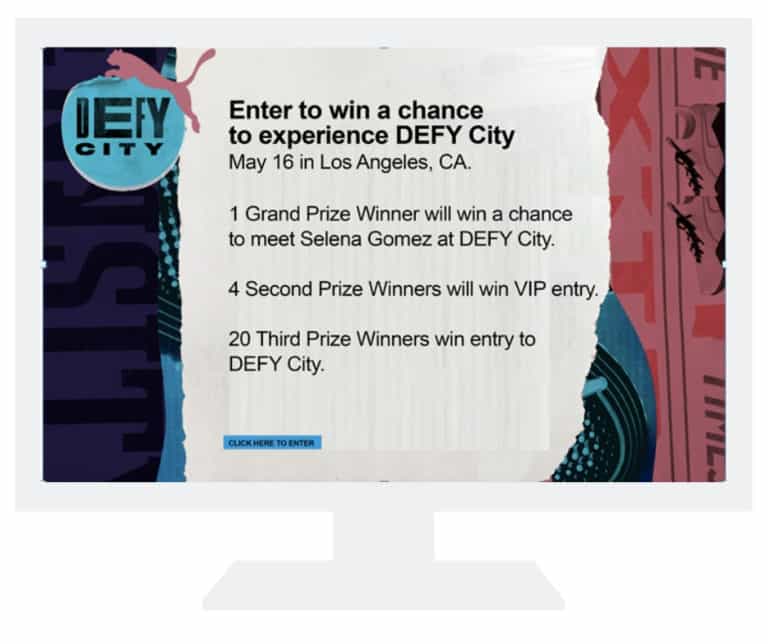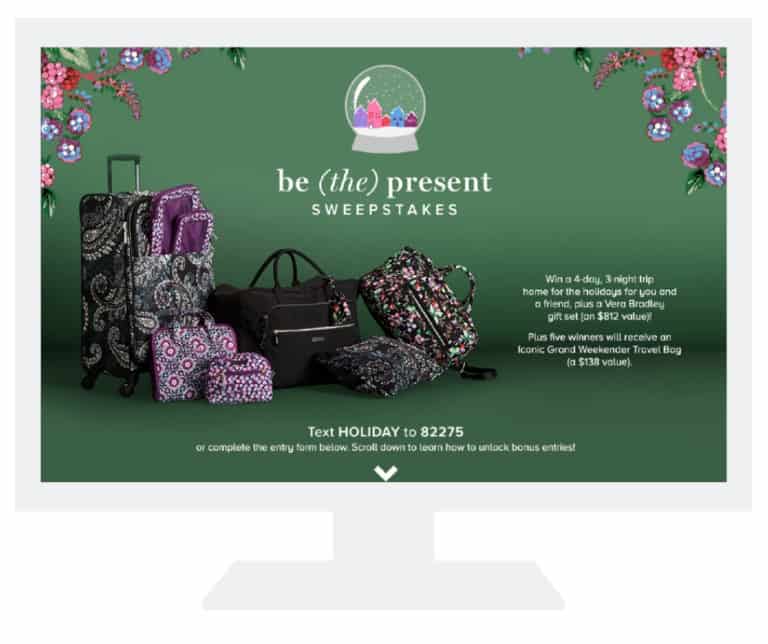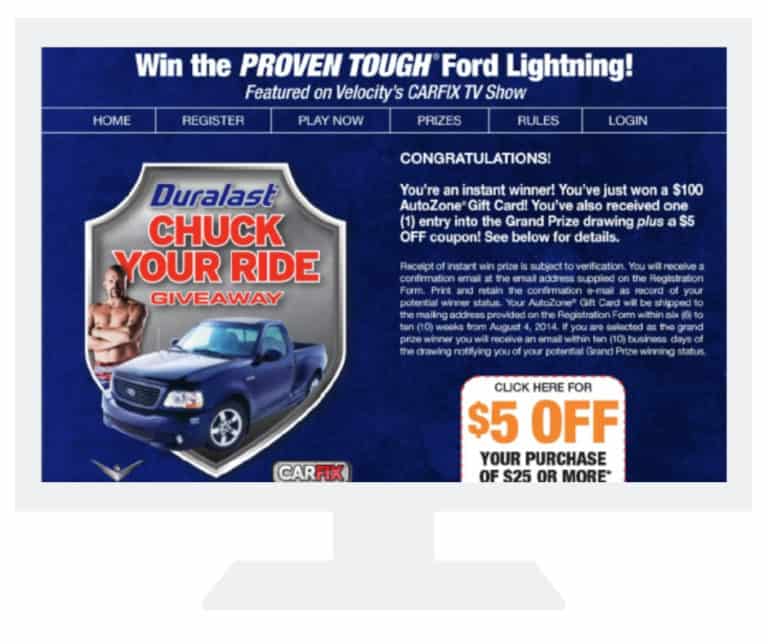 No need to collect online or write-in entries. We do that too.
We'll remove duplicates and other ineligible entries prior to conducting random drawings or judging contest entries whether we collect the data or receive a file of entries from you. 
Alternative Method of Entry (AMOE)

Auditable Random Drawings and Contest Judging
Winner Affidavits and IRS Forms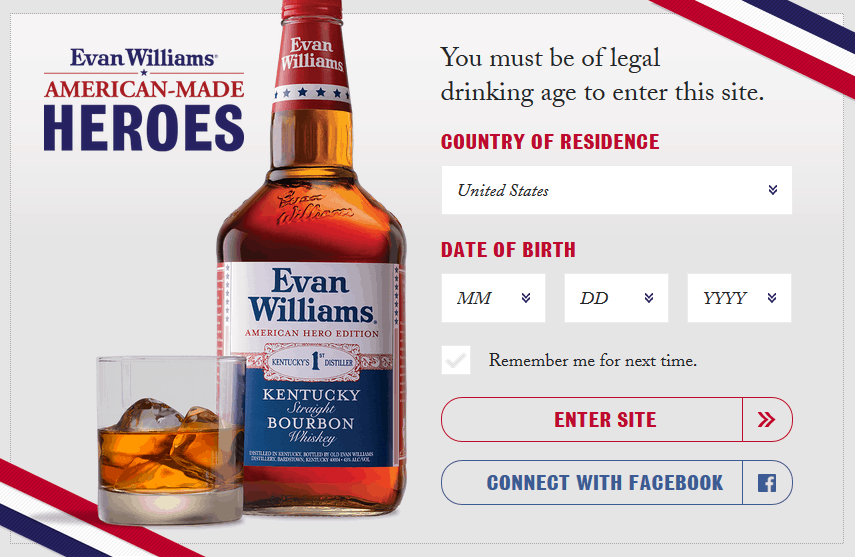 Our programs designed for agencies include:
Whether you represent one brand or one hundred, we're here for you.

Schedule a free consultation! We'll get back to you in 24 hours or less.